Brad Barton's Seven Seas
From the Creator of Beautiful Monsters
After the success of my first Kickstarter, Beautiful Monsters, people began asking about my next project. With such rich stories in the images themselves, I wanted to do something more with the written word this time. I have always had a love for the water, so the idea for Seven Seas began to take shape. It will be a book of one page stories, each accompanied by a "hero" image of the main character.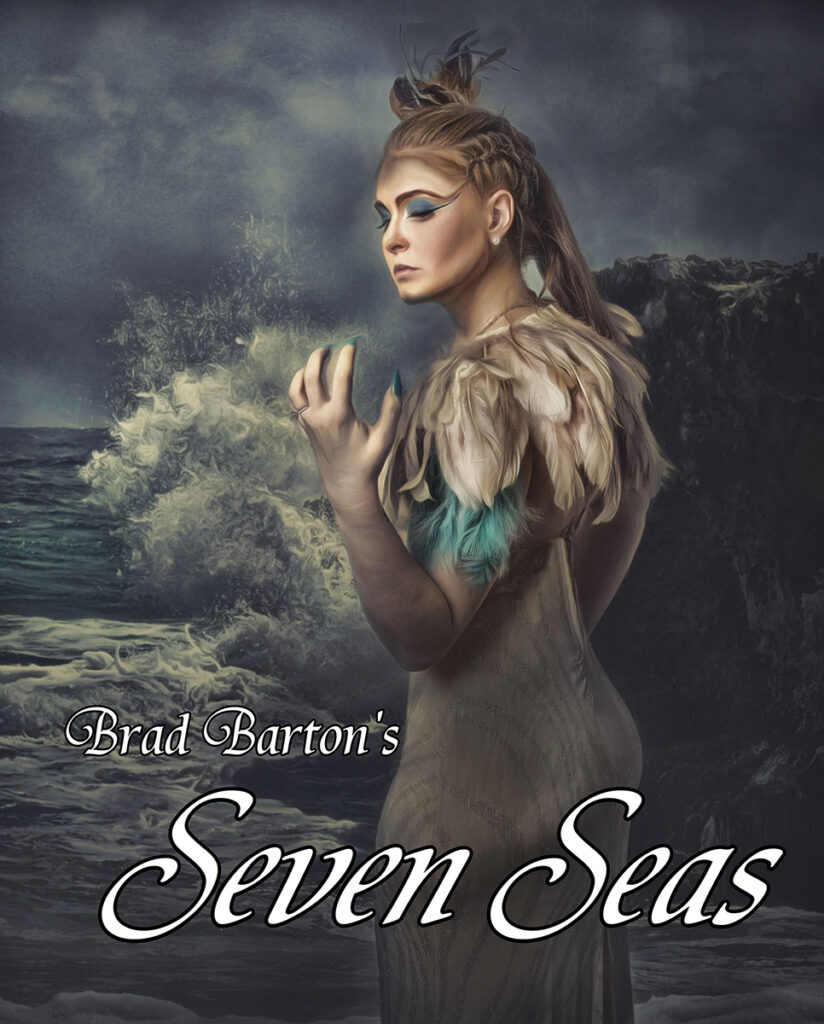 What is Seven Seas?
Pirates and legends, myths and monsters, these are stories from the Seven Seas and other waterways. Seven Seas is a 70+ page book with 30+ color images, each accompanied by a short story. It was printed in a limited edition run, signed and numbered. The size is 8×10 inches with a soft cover and printed on high quality matte paper.
Kickstarter Backers
Thank you to our fabulous Kickstarter backers that helped get this project pushed out to the public!
John Wood
Qaz Wiz
Winston Kou
Cory Edwards
Jeanne Shelton
Ruby
Janel Randall
Shannon Durrell
John Durrell
Mike Carnes
Michael Lyons
Rompcat
Bri Thatcher
Megan Hammonds
Zack Attack
Dan Collester
RhisiartK
Becka Rose
Blythe Renay
Serena Kaye
Loraine Bottorff McNeill
Jeremy Evans